Thomas Krens
Director
Guggenheim Museum
1071 Fifth Avenue
New York, NY 10128
February 14, 2003
Dear Mr. Krens:
Much to my dismay, I read in the papers that the Guggenheim Foundation dropped its plans to build a new museum on the East River and that the Guggenheim Las Vegas is closing its doors indefinitely. As the self-appointed founding director of the Homeless Museum, I can sympathize with your struggles and want to offer the Guggenheim Foundation my support.
Founded in 2002, the Homeless Museum (HoMu) is dedicated to the preservation and presentation of the history, evolution, and cultural significance of homelessness. As HoMu is currently seeking headquarters and the Guggenheim Museum reportedly still needs to expand within the next decade, the members of our board have envisioned an extraordinary partnership between our institutions, and we are hereby offering to open HoMu's doors indefinitely on the rooftop premises of the original Guggenheim Museum on Fifth Avenue. This partnership would doubtlessly attract new audiences to both our institutions, and we are convinced that the uptown cultural community would embrace HoMu's presence on the Upper East Side.
In anticipation of a further downturn of the economy, HoMu intends to expand onto the rooftops of other struggling museums within the next decade. Through our widespread physical presence, we would provide these institutions with a unique support system, connecting and advertising them by organizing special events. For example, HoMu proposes the creation of an exclusive golf tournament, to be played out on museum rooftops across New York City. On an even more ambitious level, HoMu plans to break new grounds by initiating several international exchange programs between museums and other cultural institutions, such as architectural landmarks and public zoos.
The ambition to participate in the Barcelona Forum 2004 has prompted HoMu to promote a special event that would include the participation of the Barcelona Zoo and Mies van de Rohe's German Pavilion. In addition, inspired by the 2001 trilateral alliance between the State Hermitage Museum (St. Petersburg), the Kunsthistorisches Museum (Vienna), and the Solomon R. Guggenheim Foundation (New York), HoMu has developed a storyboard for a feature film about cultural philanthropy.
As HoMu's director, I am confident that an alliance between our institutions will revitalize the ailing cultural landscape of New York City and beyond. With the support of the homeless community, we at HoMu are looking forward to a productive, collaborative New Year. Together, we can keep the Guggenheim's legacy alive.
Sincerely,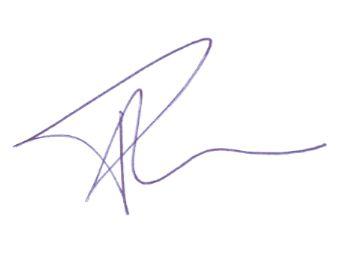 Filip Noterdaeme
Director, HoMu