January 18, 2007
Ronald S. Lauder
President
Neue Galerie
1048 Fifth Avenue
New York, NY 10028
Dear Mr. Lauder:
Congratulations on your purchase of Gustav Klimt's 1907 portrait of Adele Bloch-Bauer. Isn't it amazing how far we will go when driven by passion - even if it means bribing and paying a price well beyond its market value? I understand your motivations so well. We museum owners are a special kind of collectors: when we want something, we pursue it mercilessly until it is ours.
Sometimes, though, we get a little help from fate, as happened to me around last Christmas. For many years, I had been coveting a certain 1916 Egon Schiele drawing; I was willing to pay any price for it. You can imagine my surprise when, out of the blue, I received it as a gift from a friend, a formerly homeless man, who expressed his wish to contribute something to my Homeless Museum. Before having it reframed, I gave into an urge that always overcomes me when acquiring new art for my collection: I made the Schiele my own for the whole world to see and renamed it Egg On Schiele. I don't know how you appropriated Frau Bloch-Bauer to become your "woman" (as you reportedly call her) before you put her behind bulletproof glass, but I have an inkling... Egg On Schiele is now prominently on display in our Security Department.
You and I have something else in common: both our museums boast cafés that were named after influential men in our lives, Café Sabarsky and Café Broodthaers, respectively. I know that you own a couple of Broodthaers, and you'll be happy to know that the menu at our café was inspired by them, just as much as the Klimt Torte at Café Sabarsky was inspired by the late Sabarsky's (and your own) passion for Klimt. When I visit the Neue, I am always conscious of the fact that it is the only place where you can have a Klimt and eat it, too. I especially like the gold leaf garnish on the chocolate Torte; it wanders through my digestive tract unharmed and, when I find proof of it the next day, I can't help smiling and thinking "Oh my God, there goes Lauder's Klimt!"
I'd like to take this opportunity to extend an open invitation for you to come and see our priceless Schiele and have a cured mussel and shelled, hard-boiled egg at Café Broodthaers. But I must caution you: my Schiele is NOT FOR SALE. Just hop on a limo and come on down to Brooklyn Heights, anytime. I'll be honored to give you a private tour.
Sincerely,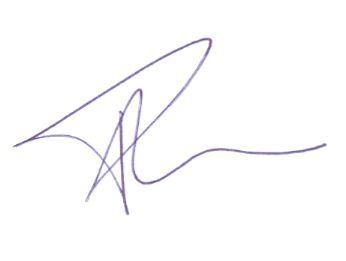 Filip Noterdaeme
Director, HoMu