Curatorial Department / Bathroom
Designed as a welcoming, intimate space, the Curatorial Department is outfitted with a remote control slide projector and a pharmacy. Here, HoMu's curators take turns to view artworks, design exhibitions, hold small conferences, and take their anti-depressants.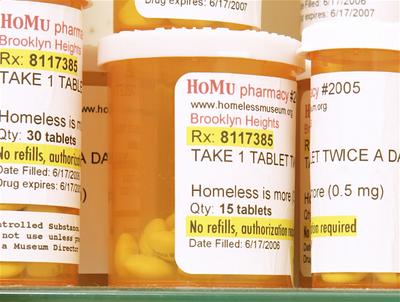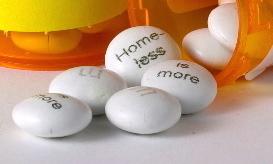 For convenience, the pharmacy is always stocked with Director Noterdaeme's special prescription pills, exclusively manufactured by M&M World in Las Vegas, Nevada.

A friendly reminder regarding HoMu's health policy is prominently displayed above the sink.