May 10, 2004
Thomas Krens
2004 Director
Guggenheim Museum
1071 Fifth Avenue
New York, NY 10128
Dear Mr. Krens:
A longtime admirer of the Guggenheim Museum, I have always considered the Fifth Avenue building by Frank Lloyd Wright to be the most beautiful museum building in the world. You once said, "The Frank Lloyd Wright building is the greatest work of art in the collection." I couldn't agree with you more: the building is sublime, and I am delighted to see it ageing gracefully, showing small cracks here and there in its fašade, much like expressive wrinkles on the face of a mature screen goddess.
Far from being dismayed at such a sign of decay, I see in it an inherent quality that speaks of the challenges and realities of our time, namely, the ailing cultural landscape of New York City. I therefore urge the Guggenheim Foundation to capitalize on the building's growing state of decay rather than having its fašade repeatedly restored at high costs. As the director of the Homeless Museum, determined to foster a working relationship between our institutions, I am hereby proposing to have the cracks of the fašade of the 5th Avenue building filled in with HoMu's very own color paint, "Homeless Orange" (HO). By so doing, the aging process of one of the world's most recognizable buildings would be turned into a stunning, revolutionary visual statement that would recognize and celebrate the advent of homelessness as a culturally significant phenomenon. ("Homeless Orange" is HoMu's specifically designed brand color that connotes a positive and welcoming approach towards homelessness.) For this project, I have devised the working title HO Cracks: A New Look for the Guggenheim Museum.
I'd like to remind you that this is HoMu's second attempt to collaborate with the Guggenheim Foundation. In early 2003, when the Guggenheim Museum's financial struggles became public, I envisioned a partnership between our institutions, offering to install HoMu's headquarters on the rooftop of Frank Lloyd Wright's landmark building. Although HoMu is still without headquarters, and therefore homeless, my desire to form an alliance with the Guggenheim Museum remains as strong as ever.
For your consideration, I am including visual renditions of HoMu's proposed intervention for the fašade of the Frank Lloyd building, which I hope you will like. I look forward to meeting with you to further explore the benefits of HO Cracks.
Sincerely,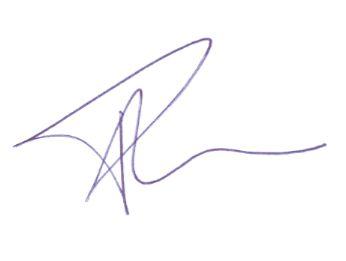 Filip Noterdaeme
Director, HoMu