April 9, 2003
Bernard Arnault
Chairman
LVMH
19 East 57th Street
New York, NY 10022
Dear Mr.Arnault:
Much to my delight, I read about LVMH's 4% increase in consolidated sales for 2002. I was especially impressed by the reported volume growth of your champagne brands. These significant market gains, along with LVMH's continuous cultural patronage, and the Group's support of humanitarian causes, have inspired me to invite you to participate in HoMu's first public awareness initiative: The Champagne Campaign.
Founded in 2002, the Homeless Museum (HoMu) is dedicated to the preservation and presentation of the history, evolution, and cultural significance of homelessness. At present, HoMu is seeking to build alliances with the Guggenheim Museum, the Mies van der Rohe Foundation, Barcelona's Parc Zool˛gic, and other prominent cultural institutions.
Adopting the strategy of the historical Missing Children Milk Carton Campaign, the Champagne Campaign envisions a series of pictures of models or actors portraying homeless individuals, printed on the back labels of champagne bottles. Headlined by "Help a homeless person!, each picture would be accompanied by a fictionalized name, age, and homeless status. A 24-hour, toll-free hotline (1-800 L-V-M-H-O-M-U or 586-4668) would invite champagne consumers to report a sighting of a homeless person. Any homeless person successfully located through a caller would be invited to stay at a LVMH sponsored homeless shelter, a number of which would be specifically created for the occasion and named after some of LVMH's brands (i.e. The Veuve Cliquot Shelter, for women, and The Dom Perignon Shelter, for men).
By participating in the Champagne Campaign, LVMH could reaffirm its wish to "give back something that is in the general interest and thereby share [its] economic success with everyone," as you expressed in the past. Furthermore, LVMH's sponsorship of HoMu's initiative would cement the Group's commitment to contribute to social welfare.
I am confident that an alliance between HoMu and LVMH will defend and redefine luxury as generous, affective and authentic, while drawing public attention to homelessness. Together, we can make more of LVMH, Life's Veritable Moments of Happiness.
Sincerely,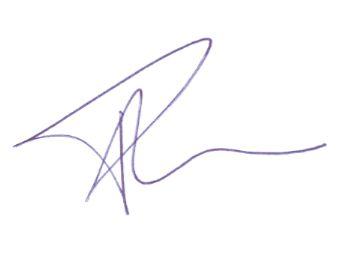 Filip Noterdaeme
Director, HoMu